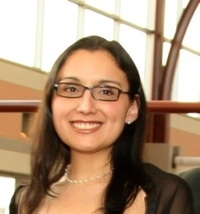 Monica L. Guzman, Ph.D.
Lab director. Dr. Guzman is an Assistant Professor of Pharmacology in Medicine, appointed in the Division of Hematology & Medical Oncology in the Department of Medicine. She was recruited to Weill Cornell Medical College in 2009 from the University of Rochester. As the first scientist to identify dysregulated gene networks in leukemia stem cells and capitalize on this dysregulation to develop therapies to destroy them, she is widely viewed as one of the world's foremost experts in therapeutic targeting of leukemia stem cells. She has authored or co-authored numerous papers in the field and has received funding from the NIH, Leukemia & Lymphoma Society, V Foundation, and other organizations. Her passion is to perform world class translational research through close interactions between research and clinic to accelerate the development of new and more effective leukemia treatments that ablate leukemia stem cells.
Postdoctoral fellows, medical fellows, junior faculty

J. Felipe Rico, M.D. is a Pediatric Hematology Oncology Fellow currently investigating the role of HSP70 inhibition in leukemia and leukemia stem cells. He is a member of the laboratory since 2010. Felipe's research goals include identifying new potential targets to use in the treatment of pediatric malignant disease.

Siddhartha Sen, Ph.D. is a Research Associate in Medicine who works with Dr. Guzman and Dr. Paraskevi Giannakakou. He studies modalities of AML chemoresistance and combination therapies to suppress AML chemoresistance. His other studies aim to understand microtubule dynamics in AML toward therapeutically targeting this disease.

Neng Yang, Ph.D. is a postdoctoral research associate in Dr. Guzman's lab since 2010. Her research focuses on investigating mechanisms of chemoresistance in LSCs in order to identify LSC-specific therapeutic targets.

Hongliang Zong, Ph.D. is a postdoctoral research associate in Dr. Guzman's lab since 2010. He is investigating the activity of HSP90 and microtubule polymerization inhibitors in leukemia stem cells.
Other fellows:
Sarah Brennan, Ph.D.
Technical staff

Jeanne P. De Leon is a Research Technician co-supervised by Dr. Monica Guzman and Dr. Duane Hassane. Her project is understanding drug resistance in leukemia stem cells as well as epigenetic changes driving their drug resistance. Her goal is to understand possible mechanisms in drug resistance to various drugs as uncovered through genomic studies.
Hsiao-Ting Hsu is a research technician who specializes in determining the efficacy of novel natural products for the treatment of AML. She aims to develop therapies that are beneficial to AML patients.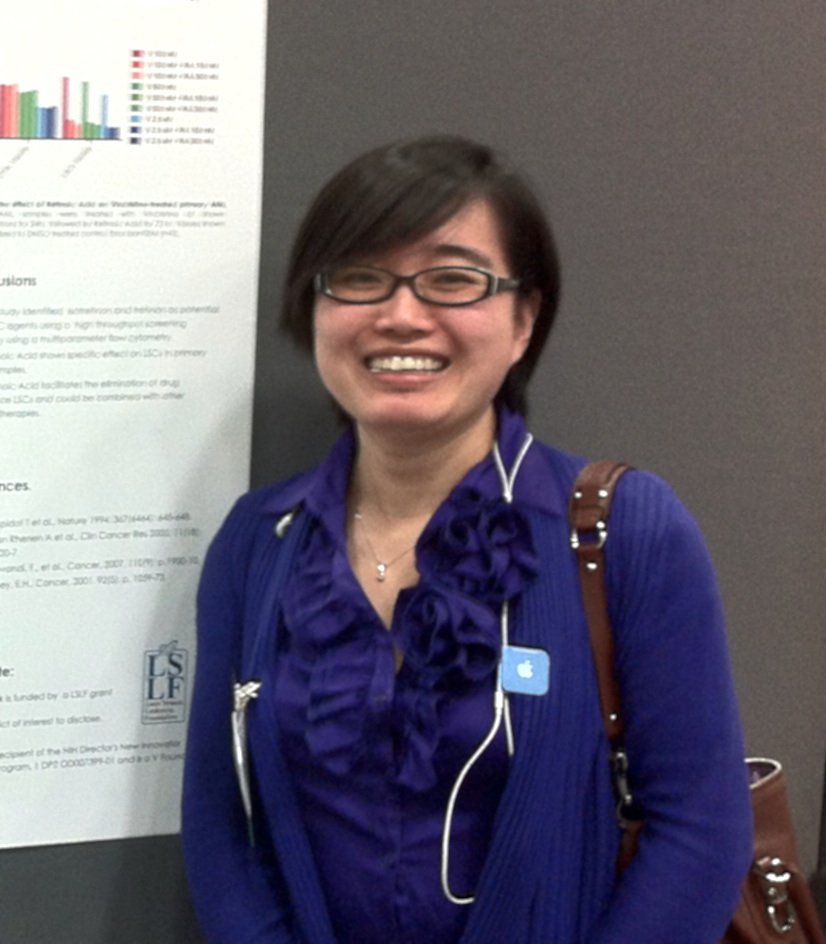 Wen Xie, M.S. is a lab manager and research technician. She works on high throughput drug screening to identify new drugs with activity against leukemia stem cells. She is also investigating the effects of drugs on leukemia stem cells in phase I/II clinical trials. She finds that transforming findings from the laboratory to clinical applications of importance in the fighting against cancer.
Students and volunteers

Krishan Sharma is an undergraduate student at Hunter College and serves as a volunteer in the lab since 2009. His project focuses on the role of HSP70 in AML. He was the recipient of the ASH trainee award in 2010. He aspires to become a medical oncologist and serve as both a clinician and researcher.
Other students and volunteers:
Eric Sturgill, Amy Zhang Blackburn, Jash Patel